Our fresh new menu offers a wide selection of exciting choices to cater for all tastes and budgets including our new starters and share menu options.
Head Chef Emma Ransley has created a delicious menu for you to e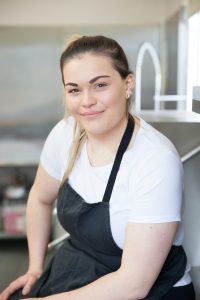 njoy, matched with our updated range of wines, beers and spirits.
With Pub Classics, Mains, Shares & Starters & Kids menu available for Lunch from 11.30 until 2.00pm and Dinner from 5.00pm to 8.30pm.
Kids eat *free between 5pm and 6pm (*one free kids meal per main meal purchased)
Our bistro is the perfect venue for a casual family gathering, catch up with friends, or after work get together. If you are looking for a casual dining venue in Albury, the Albion Hotel is it.